Master of Science in Strength and Human Performance (MSHP) 
In partnership with Parker University, we are excited to offer members who have completed their International Certificate in Sports Chiropractic (ICSC), or are close to finishing an opportunity to undertake this online Master's Degree at Parker University.
Being granted this scholarship in 2023 has provided me with an incredible opportunity to pursue study that enhances my abilities as a clinician and as an academic. Embarking on Parker University's Master of Science in Strength & Human Performance has broadened my capacity in sports and exercise medicine which will enhance job and career prospects for me in the future. International post-graduate study has been a welcome and worthwhile challenge. I have enjoyed connecting and collaborating with colleagues, and being educated by well-respected professionals from across the globe.
I am thankful to FICS' generosity for providing me with an opportunity to further my education, and am excited to be completing my degree next year.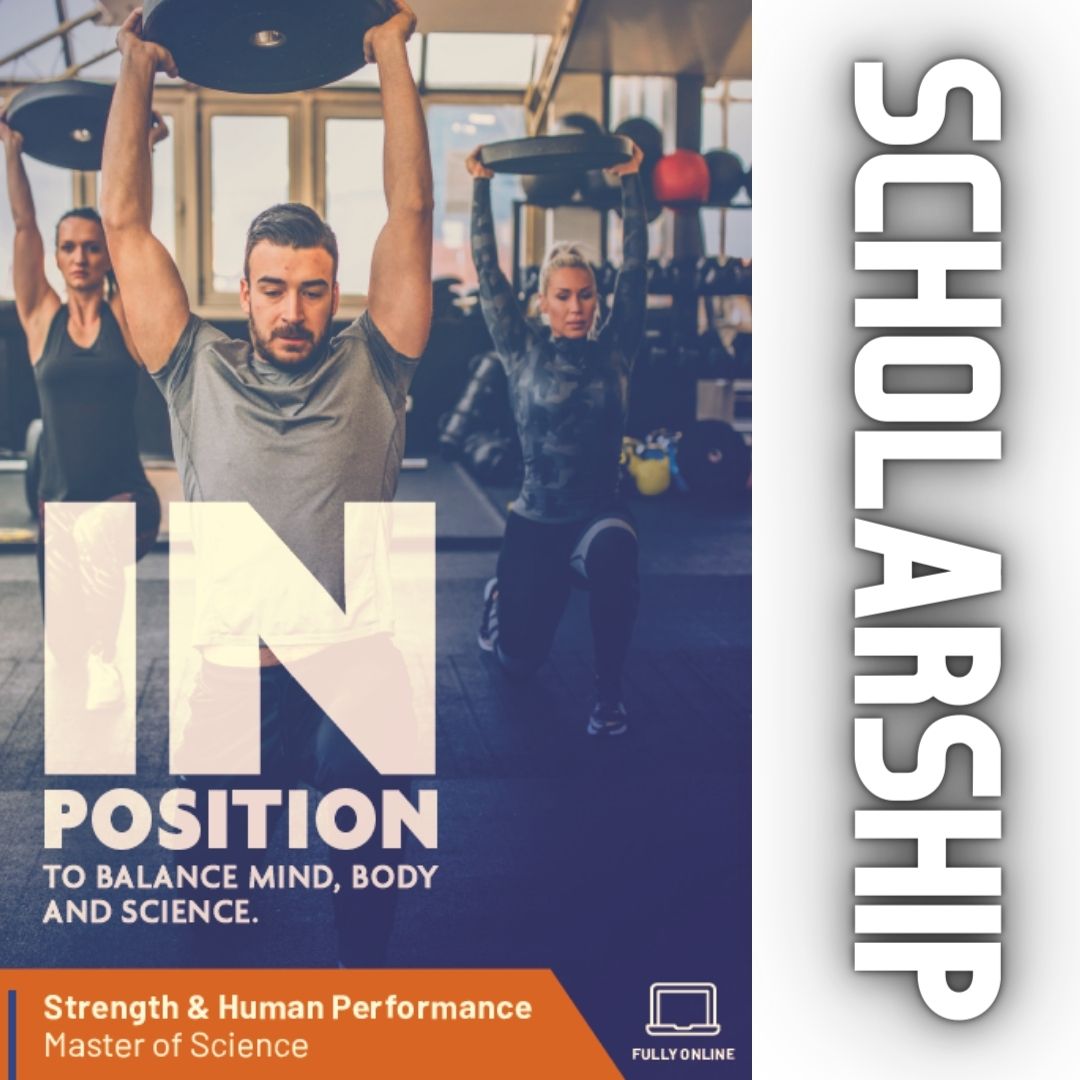 Blank
Selection Criteria & Timeline
Scholarship Key Criteria
The key criteria for this scholarship application are:
Doctor of Chiropractic
FICS members in good standing registered with their local National Chiropractic Sports Council. An individual member with FICS is considered if the person comes from a region without an NCSC.  https://fics.sport/membership-ncsc/
Level of volunteering at FICS activities or working as a volunteer on your local NCSC and or FICS commission.
Candidates must hold an International Certificate in Sports Chiropractic (ICSC)
Candidates who will complete their ICSC program before the starting date of their Masters' program are eligible to apply for the scholarship
The FICS Scholarship is awarded to one individual annually
Meets any specific requirements of the FICS partnering organization.
Selection Criteria / Timeline
15 August through to 15 September       
Call for scholarship applications.  The FICS administrator will send out a call for interest via social media and to ICSC candidates. Applications will close on September 15. Late applications will not be considered. 
15 September through  15 October        
The selection committee will start the review process and create a short list of candidates who will be invited for an interview.
1 November through 15 November 
The selection committee will meet to interview candidates and announce the winner.
A letter of an offer will be sent to the successful candidate and the University's Director of Admission to start the enrolment process.
January 15th
Scholarship holder announced on FICS social media.
Requirements:
What do I need to apply for the Scholarship? 
Complete the FICS Scholarship Application
Submit a copy of your academic chiropractic transcript. (Note: You need to meet all University admissions/entrance requirements including the minimum GPA requirement of the applicable bachelor's degree).
Provide a copy of your professional curriculum vitae (CV)
Write an essay explaining why you wish to be considered for the FICS scholarship and how it will benefit you and the sports chiropractic community.
Two letters of recommendation from any professional in the field in support of the application.
Please Note: Transcripts from courses completed outside of the US will require NACES Accredited International transcript evaluation for US equivalency. You will have time to apply for the NACES evaluation if you successfully receive the scholarship. Any costs associated with this evaluation are the candidate's responsibility
Recommendation: You are encouraged to read the scoring rubric process, which provides more information about how your application will be graded. 
Strength & Human Performance information
Master of Science in Strength and Human Performance (MSHP) at Parker University SCHOLARSHIP
Parker University is an educational teaching institution that has a registered chiropractic program that also offers this fully online Master of Science in Strength and Human Performance (MSHP) Degree, known as the Scholarship in this information.
The goal of this scholarship is to provide the opportunity for a FICS member who has completed their International Certificate in Sports Chiropractic (ICSC) access to a Master of Science in Strength and Human Performance (MSHP).
15 subjects with each subject taking 7.5 weeks. This scholarship requires a commitment from you of approx 9 hours each week.
Whilst you do this in your own time, you must complete each subject within the 7.5 weeks deadline.
While enrolled in the MSHP, the FICS Scholarship recipient must maintain a program GPA of 3.0 and complete the program in 150% of the normal program length.
The Scholarship will cover the full cost of tuition for the master's degree (value 22,200 USD) until degree completion, covered fees as long as the student maintains full-time enrollment status in the program and complies with all other terms of the CEI.  Academic advising and tutoring services have no associated costs at the CEI.
Costs not Covered – The Scholarship does not cover any costs outside of the tuition fees, including required books.

.
CLICK HERE: Parker_FICS_Scholarship Information for Candidate
.
Information on the internship modalities
The MS in Strength and Human Performance offers a 300-hour internship for students who plan to sit for the Certified Strength and Conditioning Specialist (CSCS) certification through the National Strength and Conditioning Association.
The student's responsibility will be to locate a site willing to accept interns if they are undertaking this outside of the US.  Parker University will help in any way that they can to secure a site for students to complete this part.  The internship site supervisor must be registered with the CSCS and provide hands-on opportunities in working with pediatrics and adult athletes and rehabilitation.
Candidates Questions and Answers
Master of Science in Strength and Human Performance (MSHP) at Parker University SCHOLARSHIP
Q: I understand the programs are online, what I do not understand is how many hours and for how long is each program.
A: The program is completely online and each course 7 ½ weeks. The program is 36 credits if you choose to complete the 300-hour internship. Alternatively, if you choose not to do the internship concentration the program is 30 credit hours, which will take about 1 ½ years to complete. 
Q: Can you please explain how long and where could I do the internship in my country.
A: The Parker University Program Director and Internship Coordinator will work with you to locate an internship site within your area. 
Parker's philosophy is rooted in the principles and beliefs established by our founder, Dr. James W. Parker. Dr. Parker created a set of principles, later known as the Parker Principles, that still serve as the foundation of our university and the relationships our graduates establish with patients and clients around the world. Service to others is the underlying theme for the Parker Principles and our institution believes that this focus begins with the students we serve.
We're excited to announce a collaboration between
Parker University and FICS for this opportunity.